Products
If you cannot find here the device for your project — order it. For new devices we accept orders as low as 4 items.
Our offer includes but is not limited to

instrument clusters
industrial displays
engine monitors
body control modules
central computers
power distribution modules
climate control modules
door control modules
seat control modules
Digital instrument clusters
Instrument cluster is a primary instrumentation of the automotive or marine cockpit. Digital version has two major advantages. First, virtual instrument cluster is a multimode device, which means extended vehicle status monitoring. Second, virtual interface offers unlimited graphics options — both in monitored value display and instrumentation design.
VIC Laplace Z.
Rugged, high-performance graphical interface — hard-anodized housing of avionic aluminum, aerospace connector, high-contrast and high-brightness display of 8:3 ratio.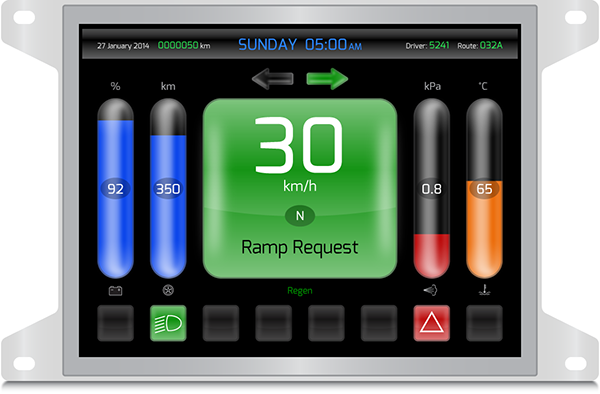 VIC Lomonosov Z.
Rugged LCD dashboard for public transportation. Another application — industrial display. The instrument cluster features a wall back mounting housing machined of avionic aluminum and an aerospace connector. The dashboard is equipped with high-contrast and high-brightness LCD of classical 4:3 ratio.
Body control modules
Body control module is the main device of the on-board network. Because of its primary role it is sometimes called central computer. The device collects input from a driver and controlls body functions — lights, wipers, doors, etc.
BCM Lomonosov Z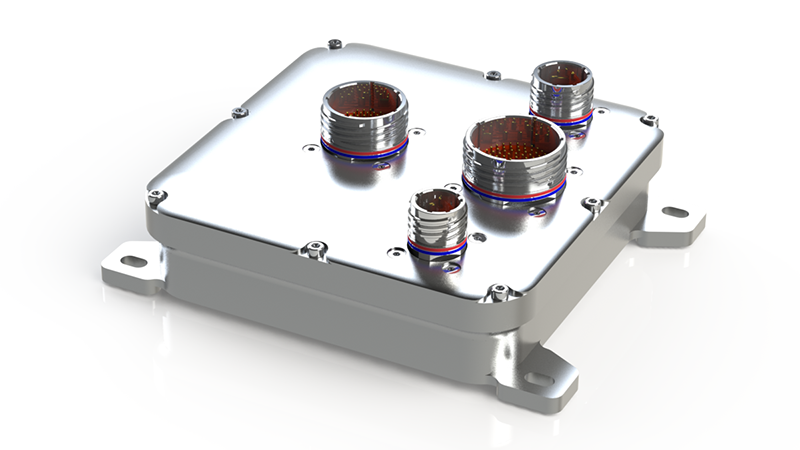 BCM Lomonosov Z.
Rugged and robust heart of the body control network. Device has a sealed avionic aluminum housing and aerospace connectors. Designed to survive in harshest conditions of 24 V automotive environment.
Power distribution modules
Power distribution module is a smart relay box. Its primary task is to switch on and switch off different loads — lights, motors and solenoids. As well it is an execution device, because it follows BCM commands.
PDM Laplace Z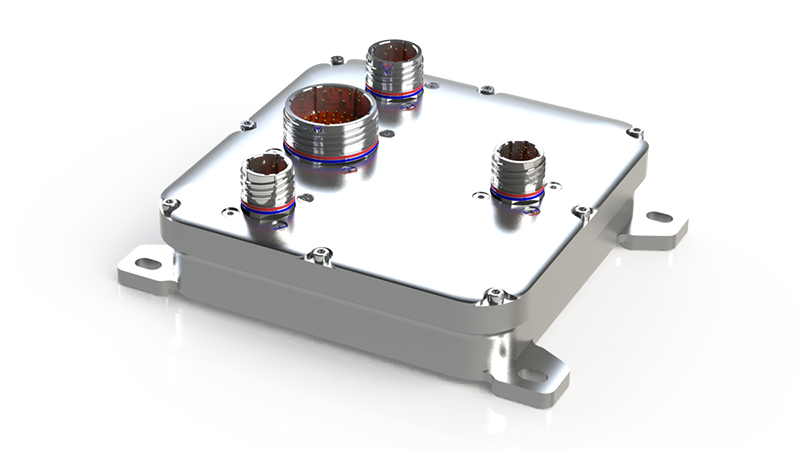 PDM Laplace Z.
Rugged electronic relay box for vehicles with 12 V on-board network. The device has 14 drivers for direct LED control, features sealed avionic aluminum housing and aerospace connectors.
PDM Lomonosov Z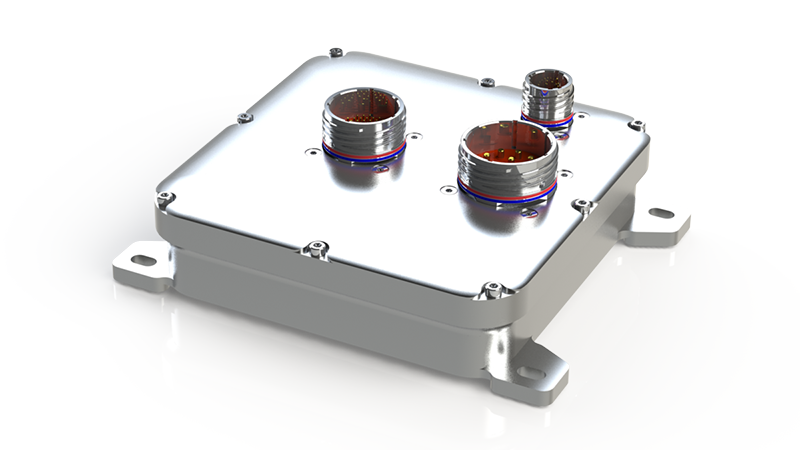 PDM Lomonosov Z.
Rugged electronic relay box for public transportation. Extensive output PWM driving and monitoring capabilities. The device features sealed aluminum housing and aerospace connectors.
Climate control modules
Another name for a climate control device is HVAC module — HVAC stands for heat-ventilation-air-conditioning. That pretty good describes the device role — control of the heater, ventilator and air-conditioner for making the cockpit a comfortable place.
CCM Laplace Z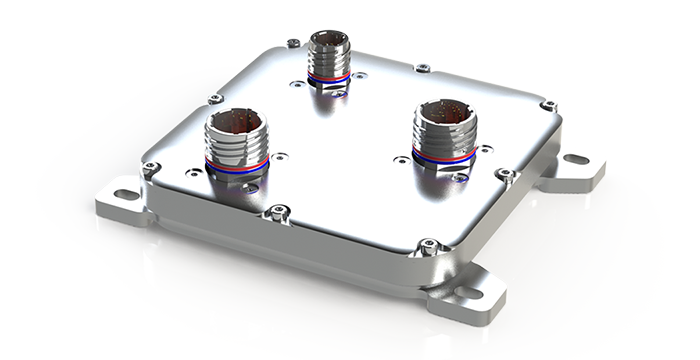 CCM Laplace Z.
Rugged, double channel heat-ventilation-air-conditioning controller. Extensive sensor reading capabilities — air temperature, refrigerant pressure, ambient light and sun-load.
Special offer 2019
If you are looking for a dedicated device for your project — in 2019 on a limited budget we will take any custom-tailored module from specification to ready for production state in four months. Hardware, housing, graphics and programming are included.
Offer 2019 — custom device from sketch to production

module — any
time — 4 months
price — 11997 € per month
component sourcing
included — 4 functional prototypes with mating connectors
for instrument cluster included — graphics, three modes
development protection — stocking critical components
special delivery — 4 production devices in 8 months as part of this offer
extra — documentation, delivery and on-site installation

In 2019 we add to our product line VCC — virtual central console. This complex device we make in 8 months, production devices are delivered in 12 months.