Production of automotive digital instrument clusters
Open offer for all car makers around the world: development and production of automotive digital instrument clusters.
And open offer for all car dealers around the world: virtualization of the instrument clusters — development and manufacturing of digital versions of the existing mechanical dashboards.
Development includes all necessary R&D in graphical design, hardware and programming.
Graphical design includes virtual dashboard infographics, usability and interface development. Could be done according to custom requirements or in line with internal Librow expertise.
Hardware development includes digital cluster electronic schematics, component selection, sourcing, printed circuit board (PCB) production and housing manufacturing. Could be done according to custom specification.
Firmware development includes virtual dashboard programming: drivers for peripherals, 2D and 3D graphical engines, user interface logic, real-time operation systems (RTOS). Custom specified extensions could be added.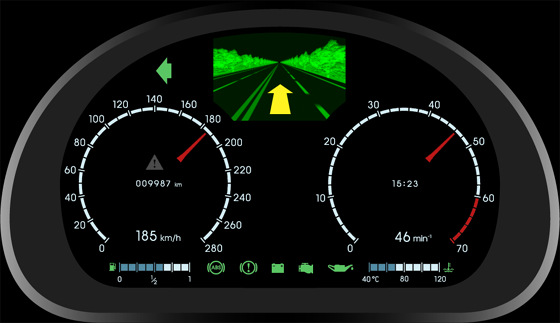 Fig. Automotive digital instrument cluster.
Both limited and unlimited serial production of virtual instrument clusters is available.