Solution
Manufacturing of power distribution modules
Open offer for all car makers, ship builders and aircraft manufacturers around the world: development and manufacturing of custom power distribution modules.
Development includes all necessary R&D in functionality, interface, hardware and programming. Our modules have digital interface and equipped with solid state devices for load control.
4 months — from getting your specification to production

Interface: communication, protocols, split power, solid state devices, LED drivers, connectors
Hardware: schematics, component selection, printed circuit boards
Firmware: control and monitoring logics, drivers, diagnostics
Housing: material selection, design, manufacturing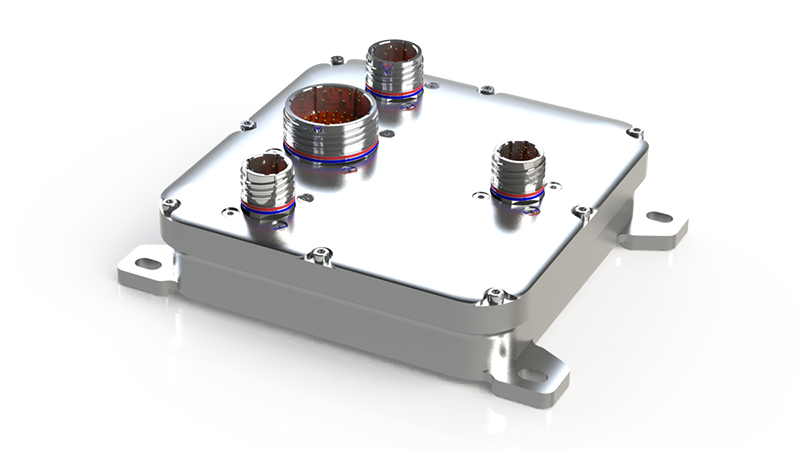 Automotive power distribution module PDM Laplace Z.
Interface development includes on-board network communication logics, communication protocol selection, split power design, solid state power control, connector sourcing and pinout assignment. Done according to custom interface requirements or according to the properties of the vehicle functions.
Hardware development and manufacturing includes power distribution module schematics, component selection, part sourcing and printed circuit board — PCB — manufacturing.
Firmware development includes power distribution module programming: drivers for peripherals, control and monitoring logics, communication protocols and diagnostics.
Housing development and manufacturing includes material selection, assembly design and 3D models. Done according to custom style requirements and mounting specification.
Power distribution module — PDM — is the execution unit of the on-board network. A list of PDM functions can include:
Power distribution module functions

reading buttons, switches and senses
communication to BCM and other devices
solid state switches for inductive, resistive and capacitive loads
solid state bridges for motors and solenoids
direct current converters for driving LEDs with constant current
power supplies for external devices
reading external sensors
digital battery voltage meter
dedicated memory for storing configuration data
Due to the latest generations of the solid state devices Librow power distribution modules can precisely control voltage, ampacity and timing of the current fed to loads like lamps, solenoids and motors. For LEDs — light emitting devices — available unique function of driving with constant current. Unlike any other load as lamp or motor which requires constant voltage LED requires constant current. In Librow PDMs we use dedicated LED drivers which drive LEDs with current of constant ampacity under varying battery voltage.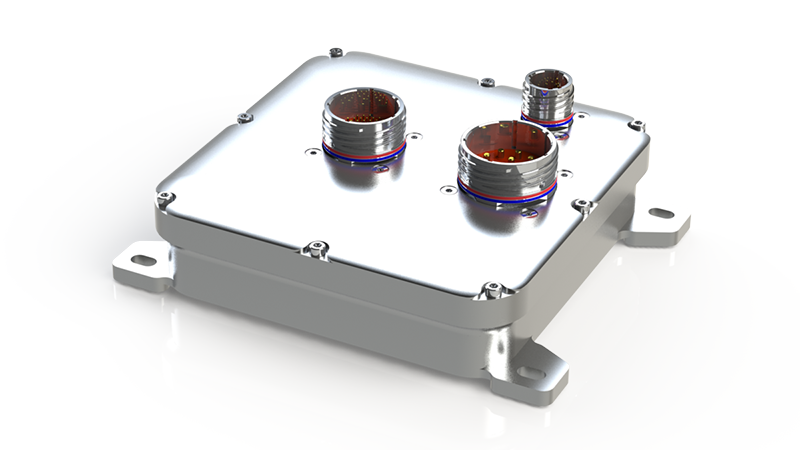 Automotive power distribution module PDM Lomonosov Z.
Both limited and unlimited serial production of custom power distribution modules is available. Minimum order quantity is as low as 4 devices.
Special offer 2020
In 2020 on a limited budget we will take a custom-tailored power distribution module from specification to ready for production state in four months. Hardware, housing and programming are included.
Offer 2020 — custom power distribution module from sketch to production

time — 4 months
price — 9998 € per month
component sourcing
included — 4 functional prototypes with mating connectors
development protection — stocking critical components
special delivery — 4 production devices in 8 months as part of this offer
extra — documentation, delivery and on-site installation

| | |
| --- | --- |
| | Write us — to discuss your power distribution module |
Our services
Original equipment manufacturing — OEM — for automotive, marine, avionics:
Comprehensive service in custom-tailored interface for power distribution module:

communication logics
communication protocols
solid state switches and bridges
dedicated LED drivers of constant ampacity
connectors
pinout
Full cycle of power distribution module hardware development:

schematics
component selection
PCB design, prototyping and manufacturing
integration of the power distribution module into the on-board network
service and support of the manufactured power distribution module
Full cycle of power distribution module firmware development:

control logics
peripheral drivers
load monitoring logics
communication protocols
extensive diagnostics
Full cycle of power distribution module housing development:

design
material selection
3D rendering
prototyping and manufacturing