Service
Housing for digital instrument clusters
Introduction
To be simple — the instrument cluster housing is a box which holds the whole assembly together. But besides that it performs several extra functions:
aesthetic — the instrument cluster face is a part of the vehicle interior
protective — the housing protects electronics inside from mechanical stress
positioning — the housing provides the way the assembly is mounted
Thus housing combines both emotional and utilitarian aspects. Its external shapes are driven by emotions to express the vehicle character. And its internal design is driven by its utilitarian nature of electronics container.
Fig. 1. Digital instrument cluster face general drawings.
Housing shape is chosen to reflect the vehicle style and spirit. Its color and surface finish are selected to be in tune with interior design.
As container for electronics housing has a row of requirements for its precision, rigidity and internal structure. These requirements dictate its internal design.
As well there are requirements for housing external features — like dimensions, connector position and mounting points. These requirements are coming from vehicle dashboard design and instrument cluster mounting compartment in particular.
Housing development and manufacturing
Housing development includes three major stages:
design
material selection
prototyping and manufacturing
Instrument cluster housing design is an art of combining aesthetical expectations with mechanical requirements. Translating emotions into drawings is a challenge solved by the housing designer.

Fig 2. Manufactured housing face.
Material selection includes material for the housing itself, material for decorations if they are used, selection of colors and surface finishes. Surface finish includes both surface treatment and covering.
Prototyping is performed to verify final look and feel. Usually housing prototype is functional and could be installed on the vehicle for real-life testing. After approval the housing is manufactured of selected materials.
Special word about avionic aluminum housing
In our projects we often using avionic aluminum as material of preference for digital instrument clusters. Aluminum housing has several advantages.
Avionic aluminum housing advantages

precision
rigidity
EME protection
EMI immunity
environment friendly
The housing is milled from an aluminum block with ±0.1 mm precision. The precision provides excellent surface planarity, which guarantees no stress is maintained inside high-frequency printed circuit board in the assembled state.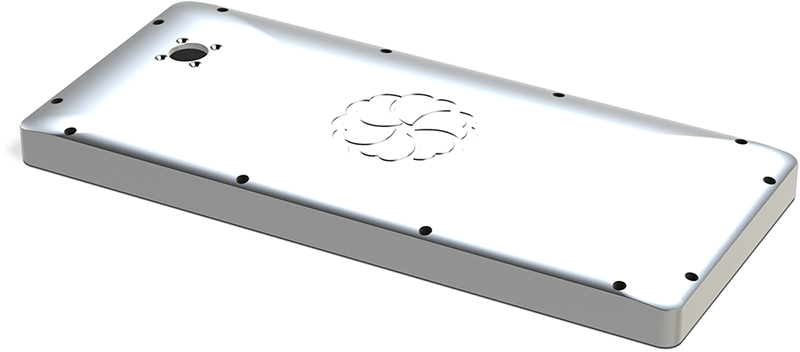 Fig. 3. Housing backshell machined of avionic aluminum.
As well aluminum housing serves as a rigid frame both for display and printed circuit board — high frequency board is sensitive to deformation, especially twists and bends — and rigid housing protects it from mechanical stress.
EME stands for electromagnetic emission. The point is at high frequencies every signal conductor gets an emitting antenna. That is why it is a good practice to encase computers into metal housing. In our case aluminum housing makes the cluster as radio silent as possible.
On the other hand metal housing prevents radio waves not only from getting out but as well from getting in. So, the aluminum housing increases EMI — electromagnetic interference — immunity.
Unlike plastic aluminum alloy can be easily recycled — just melt it to create new thing. It is true that aluminum is more energy consuming at production stage than steel, but at recycle stage aluminum is less energy consuming than steel due to its low melting temperature. In automotive industry more than 80% of aluminum is recycled.
Our offer
Full cycle of the digital instrument cluster housing development

design
material selection
3D rendering
prototyping and manufacturing

| | |
| --- | --- |
| | Write us — to discuss your instrument cluster |
Other services