Solution
Manufacturing of digital instrument clusters
Open offer for all car makers, ship builders and aircraft manufacturers around the world: development and manufacturing of digital instrument clusters.
Development includes all necessary R&D in graphical design, hardware and programming.

Automotive digital instrument cluster VIC Laplace Z. Graphical design — Bruno Prata.
Graphical design includes virtual dashboard infographics, usability and interface development. Could be done according to custom requirements or in line with internal Librow expertise.
Hardware development and manufacturing includes digital cluster electronic schematics, component selection, sourcing and printed circuit board — PCB — manufacturing.
Firmware development includes virtual dashboard programming: drivers for peripherals, 2D and 3D graphical engines, user interface logic, real-time operation systems — RTOS. Custom specified extensions could be added.
Housing development and manufacturing includes material selection, assembly design and 3D models. Done according to custom style requirements and mounting specification.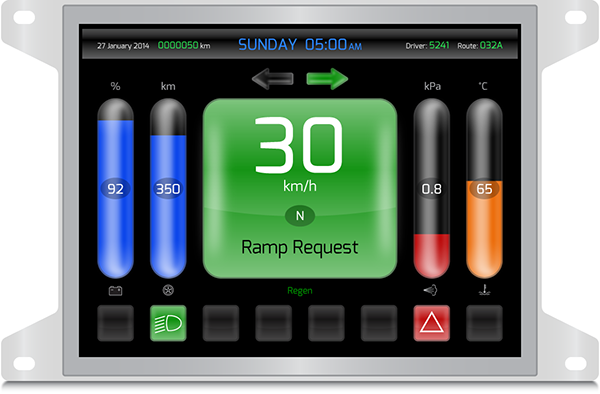 Digital instrument cluster for public transporation VIC Lomonosov Z. Graphical design — Michael Mukovoz.
Both limited and unlimited serial production of virtual instrument clusters is available. Minimum order quantity is as low as 4 devices.
Special offer 2020
In 2020 on a limited budget we will take a custom-tailored instrument cluster from specification to ready for production state in four months. Hardware, housing, graphics and programming are included.
Our services
Original equipment manufacturing — OEM — for automotive, marine, avionics: